My Role:
Art Direction, UX/UI, Design
An Online Collection of Digital Assets Across 17 Museums
Balboa Park is located in San Diego, CA and is home to 17 museums, botanical gardens, performing arts spaces, family attractions, and recreation venues. 
Balboa Park Online Collective was commissioned to develop an online tool that curated the digital assets from the park's 17 museums and make them available to the public. The online tool was envisioned to allow for playful discovery as well as be an academic research tool.
The museum curators uploaded assets associated with themes, sets of assets, asset types, and collections.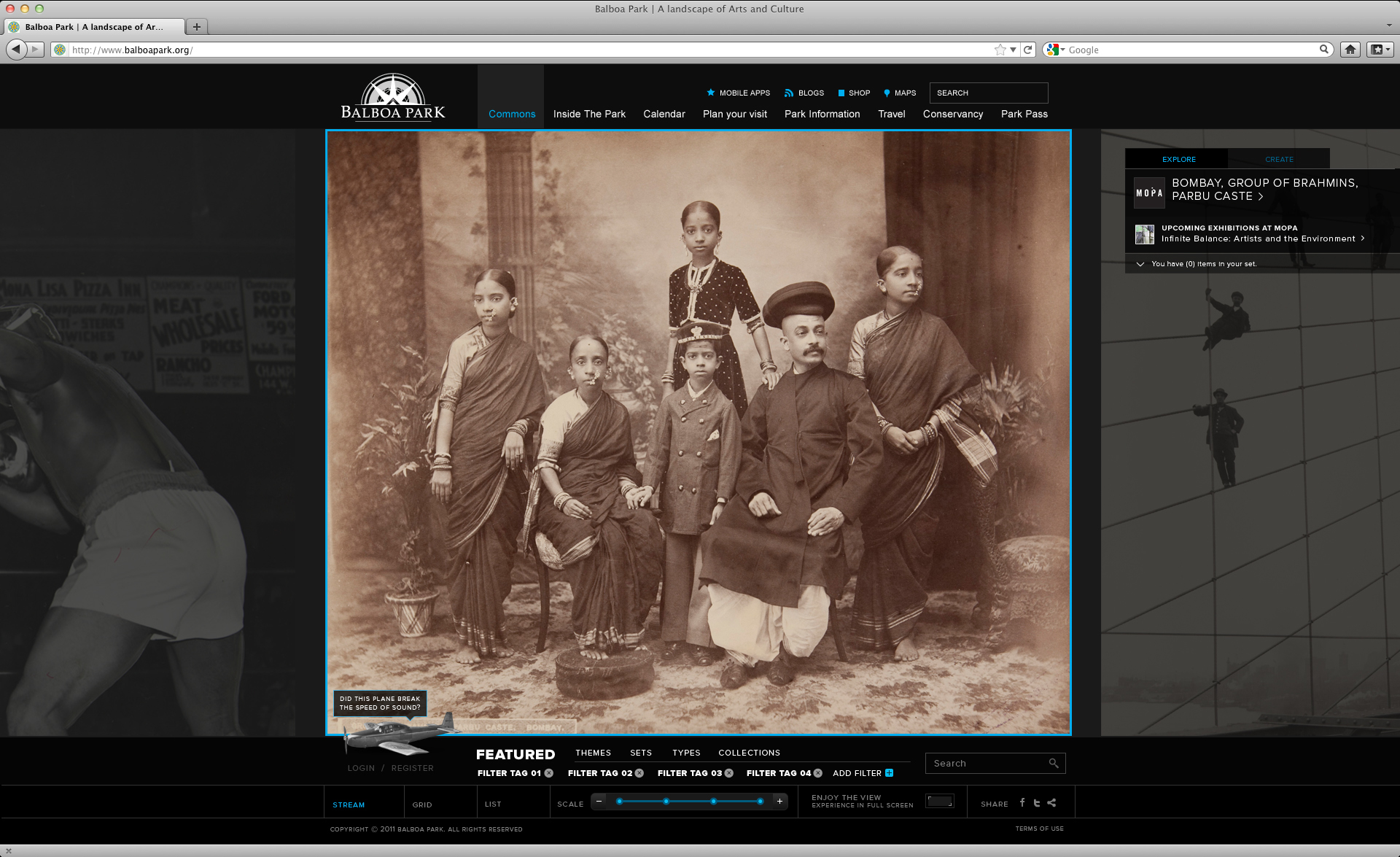 View Assets as a "Stream"

"Stream" is the default view of the experience and starts as a full-sized slideshow of sorts (shown above). Streams can be scaled based on the user's preference to allow for discovery of related assets (shown below). Categories and filters can be applied to influence which assets are  displayed in the stream view.
Grid view allows for category and filter results to be quickly scanned and can be scaled according to the user's preference. 
List view allows for meta data to be displayed for research purposes and can be scaled to the user's preference to display more or less information.
Full asset meta data is displayed as an overlay and provides museum, artist, and copyright information, full description, related collections and media, as well as associated scholarly essays.